Get approved today with good or bad credit and $0 down!
Performance Car Loans has years of experience dealing with Canada's automotive finance environment.
We have successfully negotiated approvals for all sorts of bad and no credit applications, including applicants with previous bankruptcies and consumer proposals. We are professionals who truly care about our customers, and this approach has enabled us to chalk out the simplest, most trouble-free simple process to application approval.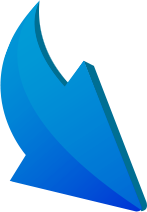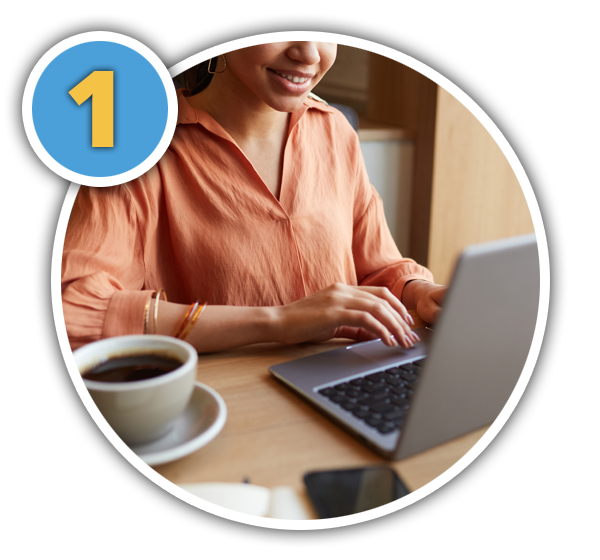 The entire process begins as soon as you submit your application. This sends your details securely to one of our expert finance managers, who will then immediately get in touch with you via your preferred communication method. They will then answer all your questions and work with you to complete your finance application.
The information you provide will help us build your profile, which we will then match against a multitude of reputable lenders and negotiate with them on your behalf for the best possible rate. We work for you throughout the process and not for the lenders, so you can rest assured that we will always get you the best possible deal. Also, we will never pull your credit report without speaking with you and obtaining your authorization.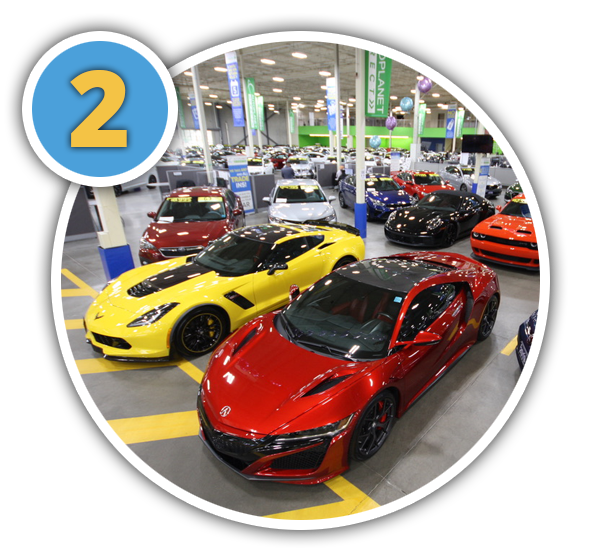 Here comes the fun part! With loan approval in hand, you are now free to explore AutoPlanet's massive indoor showroom where you will find an incredible range of high quality used cars and trucks. AutoPlanet has nearly every make and model of pre-owned vehicles on display, with multiple colours and trim options available for numerous high-demand cars and trucks.
No other used car dealership even comes close to the variety and quality offered by AutoPlanet. The fair market pricing ensures that every vehicle on the showroom floor is a great deal. All cars are on display indoors, so you can leave the heat or cold behind and get up close and personal with your favourite vehicles in a relaxed atmosphere. So go ahead, pick your favourites, take test drives, and fall in love with your perfect four-wheeled companion.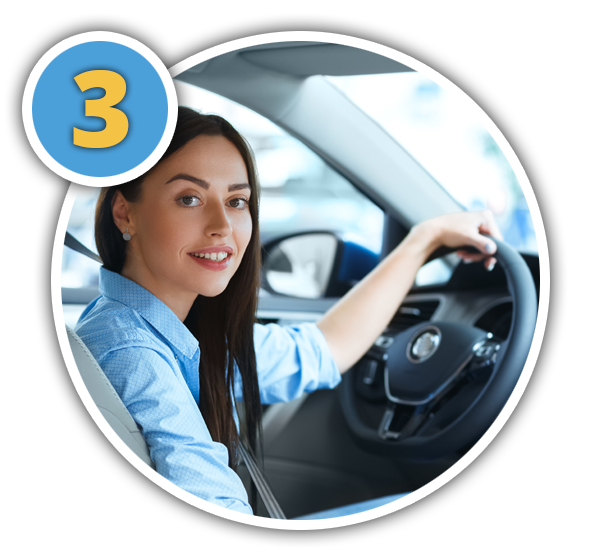 Drive Your Dream Car Home
Once you have selected the car you love, we complete the required paperwork and finalize the car loan agreement. We will go through every section of the agreement with you, and will answer any queries that you might have. If there is a down payment required, we will process it at this time and explain all the required monthly payments to you.
Once you are satisfied with all information presented to you, just sign on the dotted line and the car is all yours! We will hand over all sets of keys, shake hands, and welcome you to the Performance Auto Group family where your automotive needs will always be well looked after. We stand behind every single car that we sell, and our commitment to you begins with AutoPlanet's 7-day/750 km money back guarantee. This gives you ultimate peace-of-mind when you finance your car with Performance Car Loans, as you have seven full days to test out your new wheels and the option to return them for a full refund if you are not 100% satisfied.
GET YOUR LOAN
Apply for your car loan online and start your pre-approval process today!